TIVAT & LUSTICA REGION - LOCAL AND TOURIST INFORMATION
Tivat
Located in the Boka region of Montenegro, Tivat has been a popular resort for many years.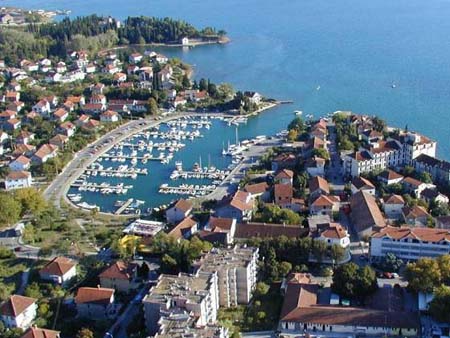 Tivat
Tivat is home to many attractions including the Renaissance Summer House Buca and the natural port of Kalimanj.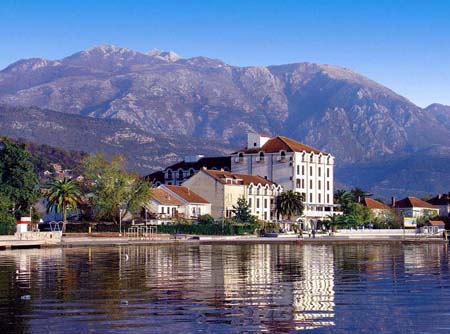 Renaissance Summer House
Porto Montenegro, in the centre of the town, caters for yachts and mega-yachts and Tivat is tipped to become the major nautical centre of the Southern Adriatic.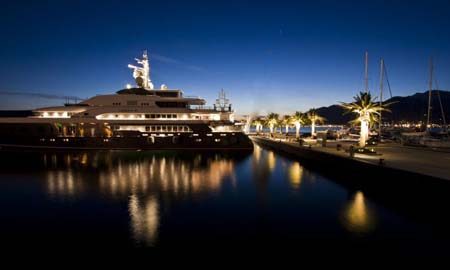 Porto Montenegro
Two islands which are definitely worth a visit are Ostrvo Cvijeća (Flowers Island) with its sacred monuments, and Sveti Marko Island.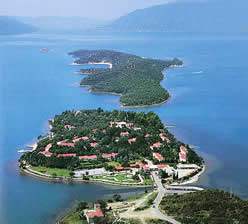 Islands
Gornja Lastva, the old centre, stands at an altitude of 300 m (984.25 ft) and there is a fabulous sandy beach at Plavi Horizonti.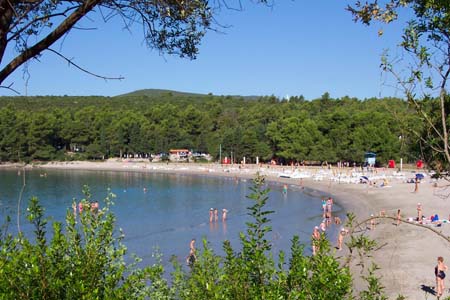 Plavi Horizonti
Tivat boasts a botanic garden planted with exotic trees and ornamental plants which Bokan sailors have brought back from their voyages.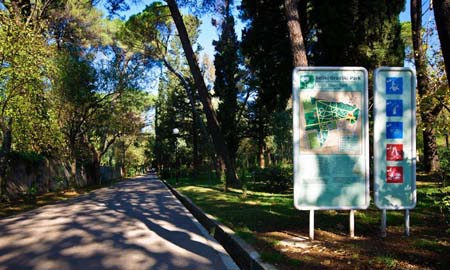 Botanic Gardens
Although a relatively new town, numerous archaeological digs have revealed that this area was inhabited in prehistoric times, and has been at various times since. For example, evidence has been found of old Roman and Greek settlements. There are plenty of museums and galleries in Tivat, testifying to its interesting past.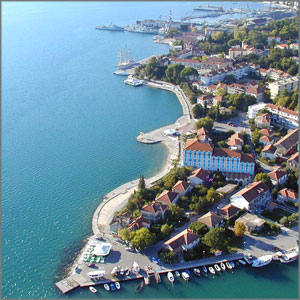 Tivat
With its mild Mediterranean climate, many sunny days and calm sea, Tivat is equally suitable for summer and winter holidays. Two events which take place during the summer are the "Bocce Olympiad" and "Summer Fest". Various carnivals and the Night of Bokelji take place in February.
If travelling from Dubrovnik airport the Lepatane ferry provides a shorter route to Tivat and Lustica Pensinsula than driving around the bay of Kotor.
Lustica Pensinsula
The Lustica pensinsula is known for its delightful rural landscape and unspoilt coastline. The northest side of the peninsula has the most development and the village of Krasici is notable for the many stylish modern seafront villas interspersed with old cottages crowded around tiny harbours full of traditional fishing boats. At the westerly end of the pensinsula the village of Rose is one of the prettiest and unspoilt fishing villages that you will find in Montenegro.
| Bay of Rose | Rose - a delighful village |
| --- | --- |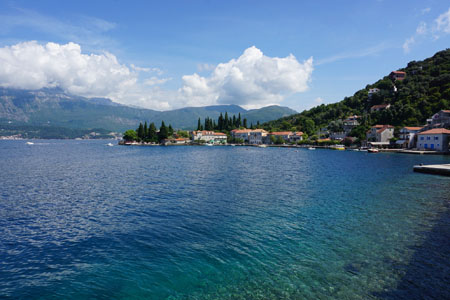 Rose on Lustica peninsula
| Lovely swimming in Rose bay | Rose harbour |
| --- | --- |
Our Villas in Tivat & Lustica region
Villa Ann-Marie

Luxury waterfront villa with own boat mooring, 9 bedrooms, 10 bathrooms, WiFi, pool, daily maid service
Villa Cassandra

Luxury, air conditioned, four bedroom, six bathroom modern beach villa with a private pool, 25m from sea , entertainment pool room with a wet bar and fabulous Mediterranean garden, BBQ. Parking. WiFi.
Villa Galaxie

A luxury, four bedroom, five bathroom, air-conditioned seafront villa with a private waterside terrace, two boat moorings, top quality interiors, security systems, WiFi, BBQ, parking for four cars.
Villa Beach Beauty Montenegro

A luxury, air-conditioned, 2 bedroom, 2 bathroom villa, semi-detached, seafront, WiFi, security system, BBQ, private parking, own boat mooring, welcome pack, pet friendly, chef on request.
Villa Sea View Montenegro

Beautiful seafront villa, fully air-conditioned, 2 bedrooms, 2 bathrooms, private mooring.
Villa Old Mill Retreat

Luxuriously restored old mill, fully air conditioned, 5 bedrooms, 5 bathrooms, WiFi, with infinity pool and stunning sea views, pet friendly, chef on request
Twin Villa

A seafront villa with four bedrooms, two bathrooms, two kitchens, partially air-conditioned, with a lovely garden and terraces and fabulous sea views. Only 100 metres from the sea. Parking.